Fabric
Fabric is a preconfigured network switch that was built to connect your vx and rx servers at the highest bandwidth so that each frame is delivered accurately.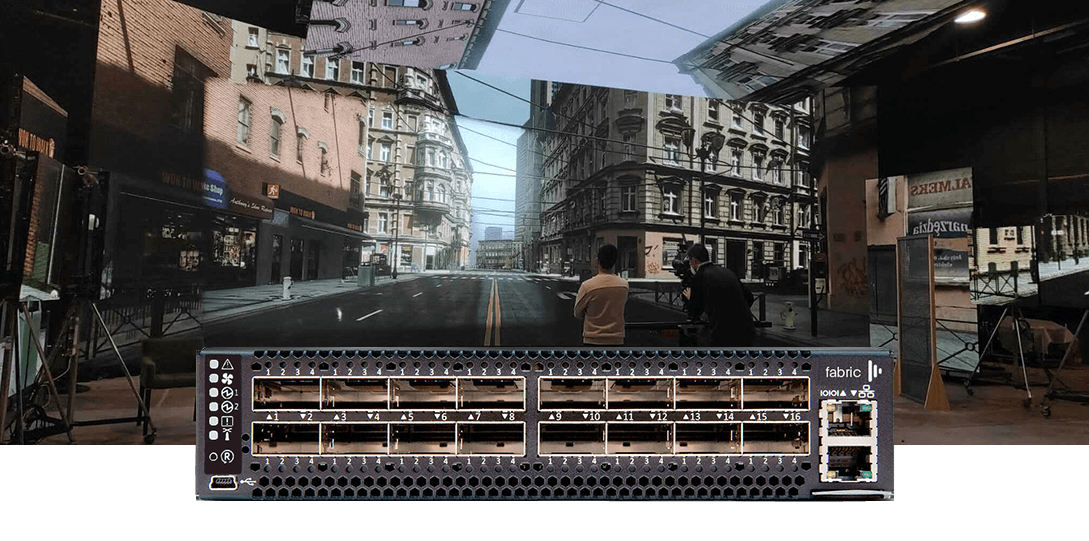 Preconfigured for setup in minutes
Fabric is preconfigured so you can connect it with your rx range and vx servers in minutes - without the need for network engineering knowledge.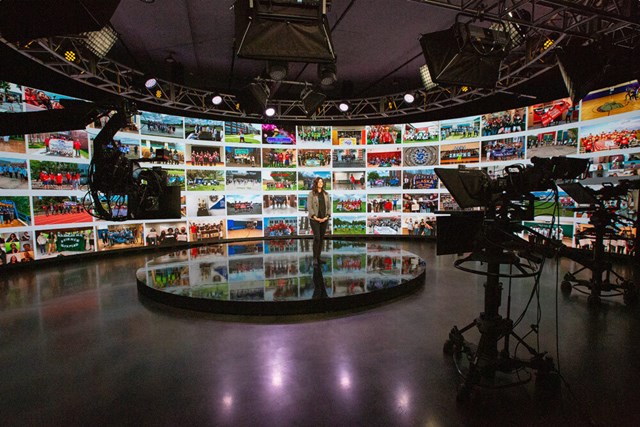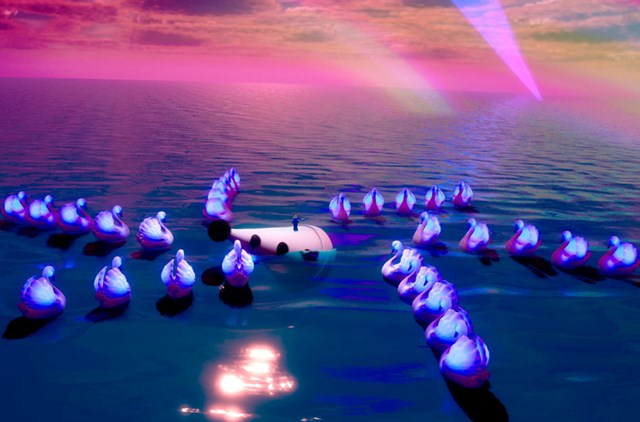 Scalable to any size of production
Connect your rx range and vx servers via 64 ports, and add additional Fabric switches as your production grows.
Reliable performance
Built for powerful and robust performance, Fabric streams 4k content without latency or dropped frames. The built in software is optimised to run RenderStream reliably.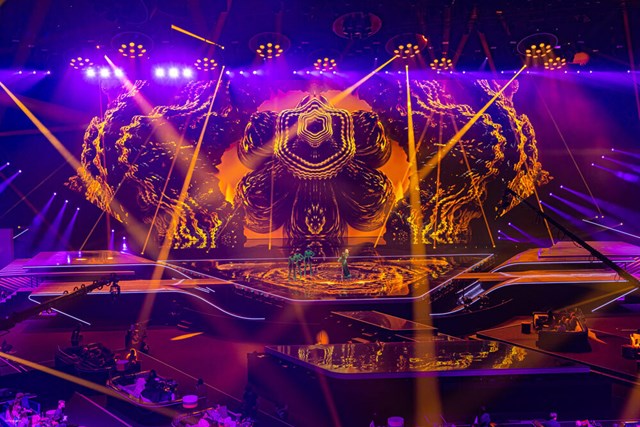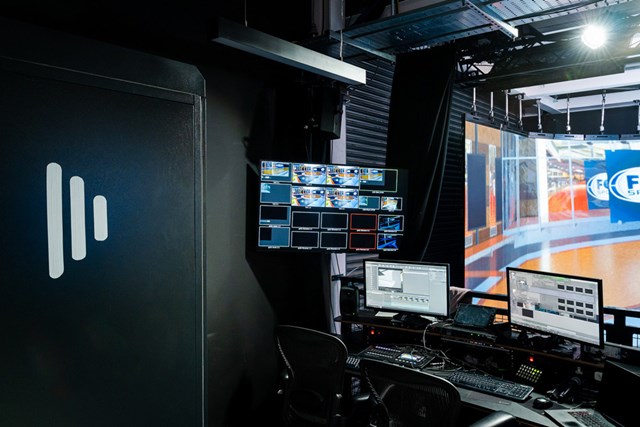 24/7 global support
We're here to support. With a three year warranty for your Fabric switch, you can access 24 hour global support for any questions or issues with your product.
Powered by RenderStream
RenderStream runs powerfully through the Fabric switch to connect the vx and rx range. By passing on parameters and tracking data, automatic latency management allows for pixel perfect delivery.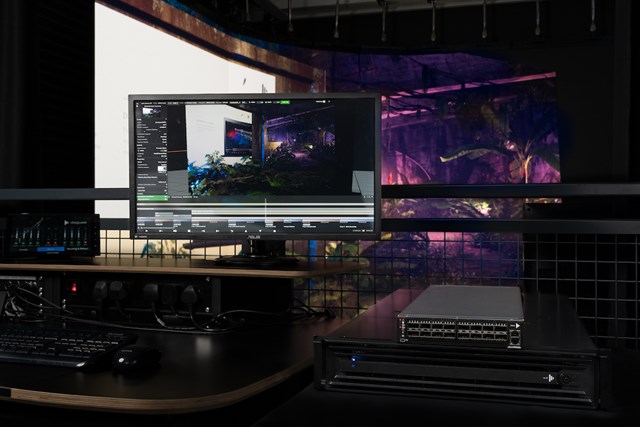 Cluster Rendering
Deliver high fidelity graphics safely by distributing rendering power across multiple render nodes.
Seamless synchronisation
Synchronise your physical stage with your virtual set via hardware, software, content engine and camera tracking
Unreal workflows
Immediately impact your productivity with dynamic control of the engine and automatic workflows on Unreal Engine, Notch and others.
Order today
Complete the form to learn more about Fabric and how it works with your other disguise hardware. You will receive our latest software and hardware developments, insights and case studies on how our community are using this new technology to advance their production workflow.
16 configurable 100G ports, capable of up to 64x 25G links
High bandwidth networking
Stream content at 4k over high bandwidth networking
Access to software and software updates, ready to connect with RenderStream
Small or medium bundles include cables, SFPs and rackmount
Technical specifications
Hardware Specifications
Voltage
100-240VAC, 50/60Hz

For countries with variable power supply, we recommend a UPS to provide a consistent voltage
Power Consumption
Typical Power: 94.3W
(Typical power with passive cables)
Max power with optical cables: 248.6W
(Assuming 3.5W per each QSFP28 port)
Operating System
Mellanox Onyx
Mounting System
1U 19" rackmount
Environmental Tolerances
Temperature: 0-40°C (32°-104°F)
Humidity: 10%-85% (non-condensing)
Altitude: 0-10,000 ft (0-3050m)
Throughput
3.2Tb/s
Speed
1/10/25/40/50/100GbE per port
System Connectivity - I/O
Connector Cage
16x QSFP28
Supported Modules and Cables
- QSFP28, SFP28 short and long range optics
- QSFP28 to QSFP28 DAC cable
- QSFP breakout cables 100GbE to 4x 25GbE DAC, optical
Bundled Accessories
Standard Bundle
Rack Mount Kit
Quick Start Guide
2x IEC C13 to C14 Power Cables
Mellanox 3-year support
Small Bundle
Connect up to 8 rx nodes to 2x vx 1, vx 2 or vx 4

Standard Bundle +
10x 25GbE Optical Transceiver
3x 100GbE Optical Transceiver
3x MTP to Quad LC OM4 break-out fibre cable (5m)
Medium Bundle
Connect up to 16 rx nodes to 4x vx 1, vx 2 or vx 4

Standard Bundle +
20x 25GbE Optical Transceiver
5x 100GbE Optical Transceiver
5x MTP to Quad LC OM4 break-out fibre cable (5m)
Small Bundle 100G
Connect up to 8 rx nodes to 2x vx 4+ or vx 4 with the 100GbE network upgrade

Standard Bundle +
8x 25GbE Optical Transceiver
6x 100GbE Optical Transceiver
2x MTP to Quad LC OM4 break-out fibre cable (5m)
2x MTP to MTP OM4 fibre cable (5m)
Medium Bundle 100G
Connect up to 16 rx nodes to 4x vx 4+ or vx 4 with the 100GbE network upgrade

Standard Bundle +
16x 25GbE Optical Transceiver
12x 100GbE Optical Transceiver
4x MTP to Quad LC OM4 break-out fibre cable (5m)
4x MTP to MTP OM4 fibre cable (5m)
Fabric specification sheet
Fabric architectural specification