case study 2022 pdf
South Korea's Suwon Hwaseong Media Art Show sheds new light on historic landmark
Connecting an iconic building from the past with impressive new technology from disguise, an art show in South Korea offered vibrant visions that seamlessly fit complex architecture. In this case study you will discover how disguise partners BasicTech, in collaboration with Suwon Cultural Foundation and related government parties in Korea, were able to create a magical experience for audiences powered by disguise 4x4pro media servers.
220 metre-long
projection canvas
300 000+
people attended the festival
1st place
awarded for overall satisfaction
The challenge
This sort of projection presented plenty of challenges when attempted on simple modern structures, but Hwaseong Fortress is an elaborate and complex 18th-century building with curved walls and delicately formed features.
Since Suwon Hwaseong Fortress is located in a residential area, the team was concerned about generating noise that will spread.
Also, since the show made use of Hwaseong Fortress, which is a UNESCO World Heritage, there were concerns about damaging the site.
Additionally, due to Covid-19, social distancing, measures such as restricted seating arrangements and gate sterilisers had to be put into place.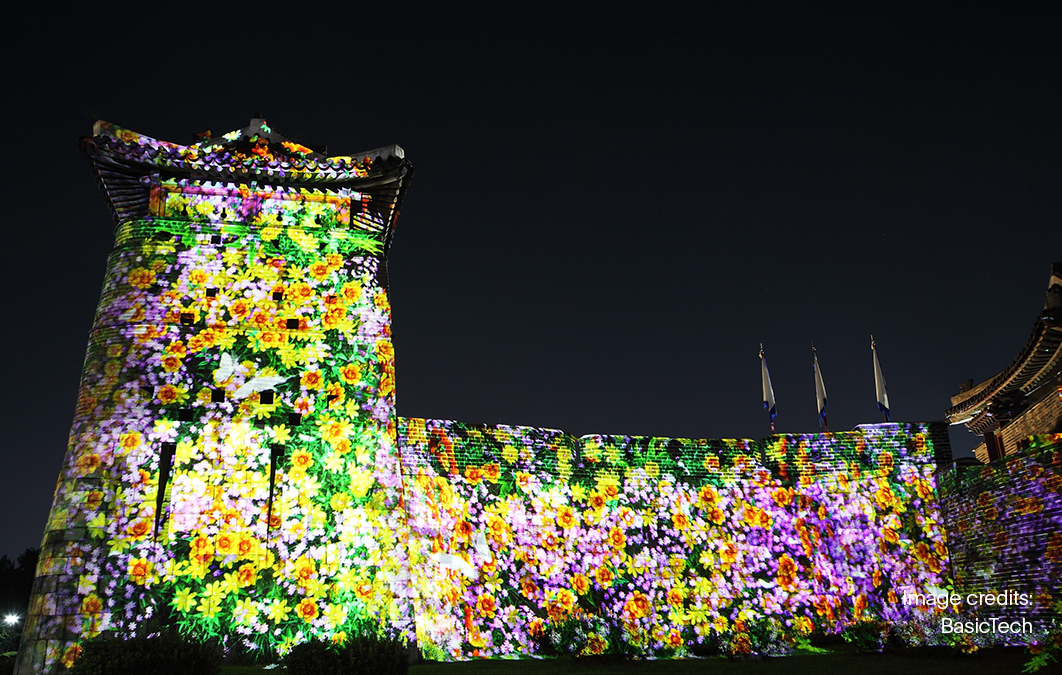 The solution
Seeking to wrap their projections around the mixture of straight and curved lines that formed the west gate of the fortress, the team turned to disguise's Designer software. disguise's flexibility meant their 4x4pro media servers with six DVI outputs had no difficulty working with third-party projectors from Barco in order to realise the vision of the projection.
This meant that although the building was a complex shape, with projections twisting around curved corners and even stretching onto the angled, tiled roof, the projected content was seamless from end to end, with no elements distorted by the building's features.
We found the disguise tech was perfectly suited to what we needed. We were able to map all the WARP points necessary to create imagery that wrapped the building, which was very helpful for the work."
Mr. Jong Hyun Yoon, Visual Rental Business Executive Manager, BasicTech.
Credits
Production Directing Team:
Visual Rental Business Executive Manager:

Mr. Jong Hyeon Yoon
3D Simulation Designer (Mapping Matter):

Mr. Jong Seong Yun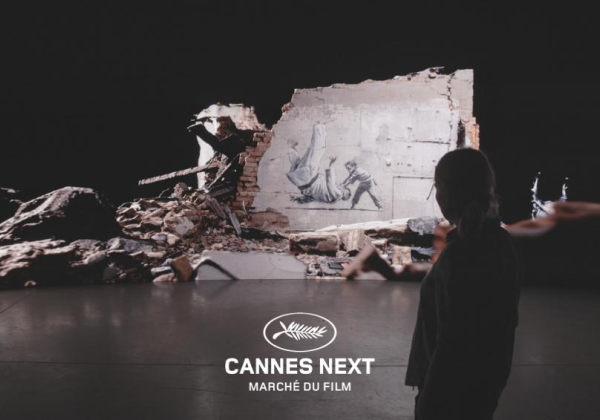 case study
3 min read
2023