blog 2022 4 min read
Why video-over-IP is setting a new standard in M&E production
As shows and productions get bigger and more visually demanding, so too is the need for video to be outputted at a higher fidelity and more often than not over longer distances. Below we take a look at the industry's growing preference of video-over-IP and SMPTE 2110 protocols, and how its adoption has led to reduction in video signal conversions further down the production chain.
The transition from SDI workflows to IP workflows in the media and entertainment industry began in earnest around 2015. SDI was a major revolution in the industry, taking us from analogue to digital video infrastructure. It was and is reliable, predictable and secure, but ultimately limiting in terms of system size, not to mention complex and costly to expand or incorporate support for new standards. 
The requirement for increased bandwidth for UHD/4K DCI content and the growing OTT market pointed the industry towards IP-based networks, which offer many benefits including easy scalability and increased flexibility, improved bandwidth consumption at higher bitrates, decreased costs and more efficient ways of working.
SMPTE's introduction of ST 2110 in 2015 has been widely accepted in the industry as the IP-based standard. ST 2110 consists of a suite of standards that detail the 'carriage, synchronisation and description of separate elementary essence streams over IP for real-time production, playout, and other professional media applications.' ST 2110 is also video-format-agnostic, so it can support UHD such as 4K, 8K and other emerging formats. 
More efficient media transmission
Whereas SDI transmits a mixed feed of video, audio, and ancillary unidirectionally, ST 2110, in its most basic form, breaks apart each elementary stream of audio, video and ancillary. This removes the need to transmit and demix the other components not required for that portion of processing. 
The benefit of this is that it removes unnecessary latency, and greatly reduces bandwidth requirements. In turn, this eliminates the need for any additional signalling or cabling, making redundancy much easier - particularly in large installations. 
ST 2110 uses COTS (commercial off-the-shelf) technology within its infrastructure. This enables users to take advantage of the economies of scale of the IT industry, and to be able to support any technological advancements made within its infrastructure more easily than with baseband SDI.
As experiences and shows get larger with bigger display canvases, they require images with higher fidelity. ST 2110 enables them to reduce video compression and therefore deliver a video signal with 4:4:4 chroma subsampling and a bit-depth of 10-bit, with less conversion taking place further down the production chain.
Widespread industry adoption of ST 2110 
Many M&E sectors have already seen the improvements that IP and ST 2110 bring to their productions:
Broadcast 
Brand-new broadcast studios that deliver live news, sports, and entertainment are now largely being specified to support end-to-end ST 2110 workflows. System cameras are now being designed to output ST 2110 straight from the camera head and removing the need for a camera control unit (CCU), whilst vision mixers have also adopted ST 2110. End-users are wanting to implement their media servers into an ST 2110 workflow with the end-goal of moving them into data centres. 
Virtual production 
Similar to broadcasting, virtual production volumes will soon start to be specified to support end-to-end ST 2110 workflows. LED processors including the Megapixel Helios now support an ST 2110 video signal input, and we expect this transition throughout the production chain.
Location-based experiences 
Theme parks, museum and visitor attractions, and architectural spaces all have a demand to deliver larger, more interactive experiences for their audiences. ST 2110 video output achieves this as it gives users the ability to output an image with high fidelity. Infrastructure that supports ST 2110 is also being adopted for these applications as it means the installations can benefit from COTS technology and the scalability that it brings.
Live events 
Large-scale live events such as major sporting competitions have been gradually adopting IP video workflows. The implementation of ST 2110 means that video signals can be sent across greater distances than baseband SDI, which allows for the usage of a central control location across multiple venues. Rental and staging companies are increasingly looking for solutions that support the use of both IP and baseband SDI infrastructure for concerts and tours. This is enabled through the usage of small form factor pluggables (SFPs) to convert IP to a physical 12G SDI connection. 
The business case for moving from SDI to IP and ST ST 2110 is strong, allowing users to reap the benefits of production efficiencies, cost effectiveness and flexibility. While the evolution may not yet complete, IP workflows and technologies have been proven and are certainly here to stay. 
Discover how disguise's patented IP-VFC card supports the growth of IP video in M&E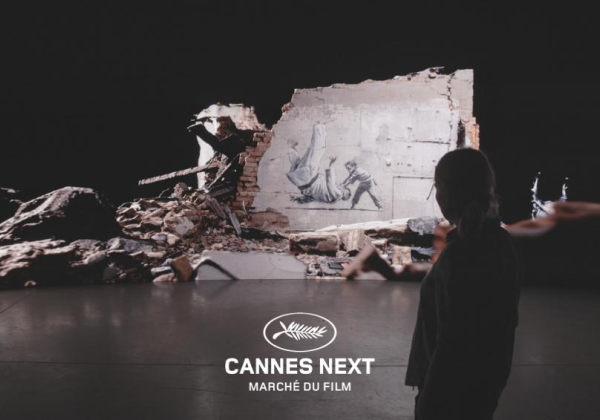 case study
3 min read
2023